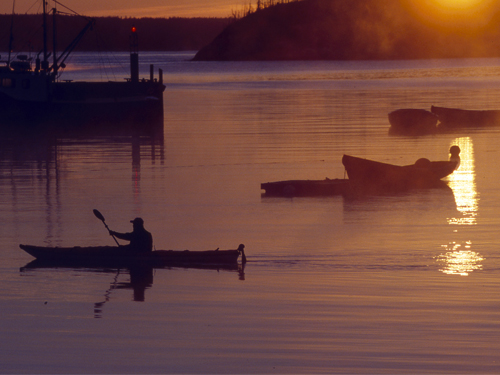 Tour Nova Scotia's South Shore — From vibrant Peggy's Cove to historic Lunenburg and Shelburne to peaceful Cape Sable Island
The South Shore is the historic centre of Nova Scotia's fishing industry, as well as the home of the famous Bluenose Schooner. A tour along Nova Scotia's South Shore vividly recalls the charm and richness of its fishing and sailing past through authentic fishing villages, white sandy beaches, island-studded bays and our famous lighthouses. You can also discover historic towns, privateering legends and local artisans.
A tour of Peggy's Cove will introduce you to waves crashing upon the rugged granite stones, and you can mail a postcard from the only post office located inside a lighthouse. Mahone Bay is known for its photogenic three churches, and Lunenburg, Nova Scotia, a UNESCO World Heritage Site, is home to the famous Bluenose II and the Fisheries Museum of the Atlantic. Further still, peaceful Cape Sable Island and Shelburne are favorite tourist spots with wildlife and beautifully scenery.